I'm on board with all of these except the one about the prologue.

I do agree that if there is a prologue it should be short and not a necessary part of the story as many people skip over them. In my novel, An Untold Want, I have a prologue that introduces the tone of the book. The reader won't be missing any facts if they skip it, but it's a nice bit of prose, even if I do say so myself.

~ o ~

They say the day Goodie Lowrey's husband died thousands of crows converged on Jacob's Creek, blackening the noonday sky and drowning out her screams in a tumult of wings and incessant chatter. They say only the crows bore witness to the curse Goodie placed on Agnes MacAllister and that they've carried the secret for these two hundred years.

They say any man foolish enough to fall under the spell of a MacAllister woman deserves his fate.

Maggie MacAllister tries not to listen to what they say, to the whispers as she walks past, to the nuance of their words that turn a nicety into an accusation, but a walk through the family cemetery is all the proof she needs they might be right.
Indie Hero
Elmore Leonard: 10 Rules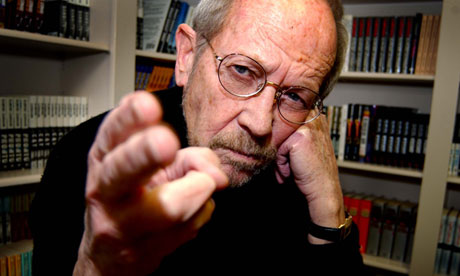 Among all the lists of writing rules and advice, this one ranks high, in my opinion. Simple, yet so important.
---
 Never open a book with weather.
 Avoid prologues.
 Never use a verb other than "said" to carry dialogue.
 Never use an adverb to modify the verb "said"…he admonished gravely.
 Keep your exclamation points under control. You are allowed no more than two or three per 100,000 words of prose.
 Never use the words "suddenly" or "all hell broke loose."
 Use regional dialect, patois, sparingly.
 Avoid detailed descriptions of characters.
 Don't go into great detail describing places and things.
 Try to leave out the part that readers tend to skip.
My most important rule is one that sums up the 10.
If it sounds like writing, I rewrite it.
 * Excerpted from the New York Times article, "Easy on the Adverbs, Exclamation Points and Especially Hooptedoodle"
---
Some…
View original post 25 more words